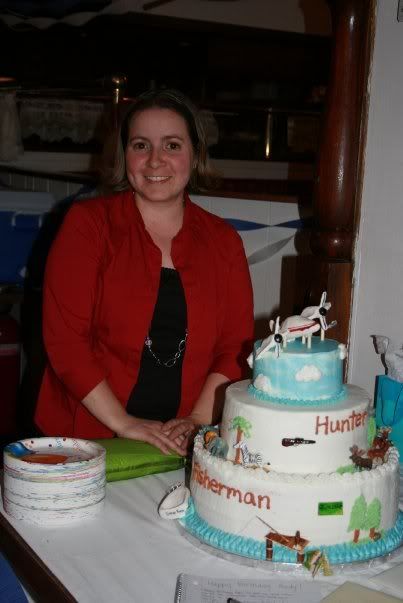 Pistachio! Love it! I made this cake for my grandfather's 80th birthday and needed 3 different cake flavors...couldn't have any tiers the same right?
The bottom (and biggest) was White cake with Strawberry Filling, cause that's Papa's favorite
The middle was Chocolate cake with chocolate pudding/mousse filling...YUMMY!
and the top, I experimented with Pistachio Cake with Vanilla Mousse filling.
I used Buttercream to frost the whole thing and made all but the animals out of Gum Paste. Not bad for my first try with Gum Paste!